Contact
---
Thank you for contacting us!
The Mirage team is committed to providing you with first-rate service.
All inquiries will be answered in a timely fashion.
By email *Mandatory fields
By phone
F.A.Q.
If you don't find the information you're looking for on our website, please consult our FAQ.
Please note that we are committed to respecting the confidentiality of all information entrusted to us by our customers.
For more information, please refer to our Confidentiality Policy.
Addresses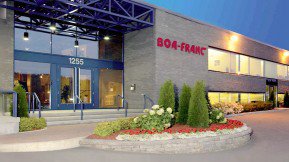 Google map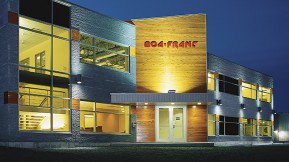 Google map
Our business hours: 7:30 a.m. to 5 p.m. (EST)
Careers
We're looking for dedicated team players who are passionate about wood to join our team. Boa-Franc offers a number of employment opportunities
To apply for a position described below, please submit resume with complete job history included to opportunities@miragefloors.com
TERRITORY MANAGER
Position : Territory Manager for Mirage Hardwood Floors
Location : Northern California
Territory Covered : Northern California markets
Job Description : Sell through distribution to retail, builder, and commercial markets. Experience in floor covering sales required along with basic computer skills and working knowledge of Word, Excel, PowerPoint, and Outlook. Overnight travel will be required with this position.
Compensation : Competitive compensation package will be offered.