Brazilian Cherry

Hardwood flooring

The look of Brazilian Cherry

Jatoba wood has a golden luster. Its texture ranges from medium to coarse, with an interwoven grain. In its natural state, Jatoba shows very pronounced color variation when exposed to intense light.

The sapwood of Jatoba may be white, gray, or pink. The heartwood ranges from salmon to orange-brown when freshly cut. With age, it turns a rusty brown and is often marked with dark stripes.

Jatoba shows full, rich color through the entire thickness of the wood, which helps to hide wear marks.

Jatoba: An evocative look that leaves a lasting impression!

The colors of Brazilian Cherry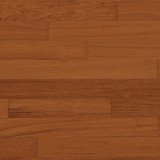 Natural
The Facts on Brazilian Cherry
Jatoba can be found in southern Mexico, throughout Central America, and as far south as northern Brazil, Bolivia, and Peru. It grows best on the crests and sides of mountains or on high riverbanks. Jatoba can attain a height of 130 ft. (40 m) and a diameter of 4 ft. (1.2 m). The trunk is well formed, often smooth for 40 to 80 ft. (12.2 to 24.4 m).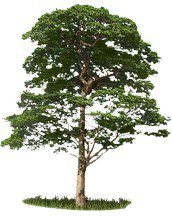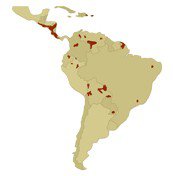 Hardness: 2350 lbs.
Our Brazilian Cherry Hardwood Floors
Use the filters below to browse our Brazilian Cherry products. Find the perfect hardwood floor.
Filters

(

Results

(

singledistinct

floor

s

))
Selection:
Results
(
single
distinct
floor
s
)