News
---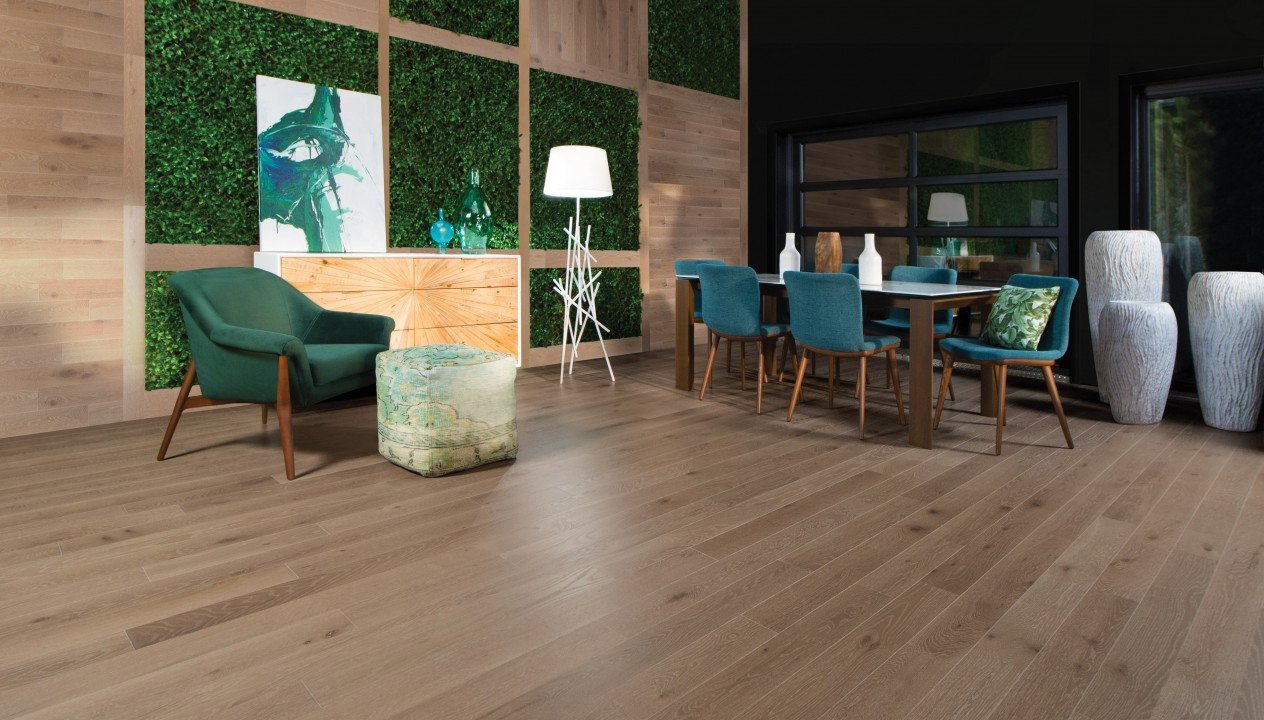 DuraMatt® finish from Mirage now available in the Sweet Memories Collection
Saint-Georges, March 19, 2018 – Mirage, the hardwood flooring brand renowned for quality, is pleased to announce that its DuraMatt® finish is now available on flooring products in its Sweet Memories Collection.
The silky matte look of DuraMatt® finish is specially designed to recreate the look of oiled hardwood floors without the hassle of the regular oil application and low wear resistance. There's nothing else like DuraMatt™, providing 20 times the wear resistance of conventional oil finishes.
Mirage has specially developed DuraMatt® finish—now available on products in the Sweet Memories Collection—is truly a winning formula. "The DuraMatt® finish was introduced in the Imagine Collection last year and had already scored a big hit with consumers since officially launching in the Flair Collection in 2015, so we knew it was time to offer it on floors in the Sweet Memories Collection," says Brad Williams, VP of Sales and Marketing at Boa-Franc, makers of the Mirage brand. "We're happy to offer this innovative new finish on a wider range of floors to meet the needs of even more consumers."
The Sweet Memories Collection recalls the authentic charm of old floors full of character and stands out for its unique staining and brushing process—a Mirage exclusive.
About the DuraMatt® finish
Years of research and development went into developing the DuraMatt® finish, a polyurethane finish 20 times as resistant to wear as conventional oiled finishes. It really stands up to stains and scratches, offering the look of an oiled floor in a new, easy-to-maintain version. It's a pioneering product that protects floors better and comes with a 35-year warranty against finish wear.

-30-

About Mirage
Mirage prefinished hardwood floors, designed and manufactured by Boa-Franc in Saint-Georges, Quebec, are synonymous with superior quality, beauty, and durability and guarantee product consistency, added value, and lifelong good looks. Mirage epitomizes attention to detail and the desire to create a product in perfect harmony with its environment. For more than 35 years, Mirage has been committed to operating in an environmentally responsible manner in order to ensure sustainable development for current and future generations.
For more information on our products, contact:
Anne-Marie Quirion
Marketing communications manager
Boa-Franc/Mirage
Tel.: 418-227-1182, ext. 2304
Anne-Marie.Quirion@boa-franc.com

Back to news list