Back
The Wood Specialist
---
From the very beginning, we've had just one goal:
to make the world's best hardwood flooring!
Because we recognize that purchasing a wood floor is both an investment and an important part of any décor, each and every person associated with Mirage adds a personal and unique touch of expertise to each floor produced, as if it were destined for their own home.
To make sure Mirage is a brand you can trust for the finest in hardwood flooring, we have joined in partnership with suppliers, distributors, and dealers who share our passion for wood and exacting standards of quality.
We invite you to visit your local Mirage dealer to discuss your project and get a quote.
Mirage at a glance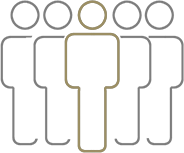 A workforce that has grown from 3 to more than 500 employees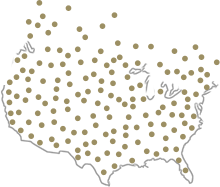 Over 1,400 dealers across North America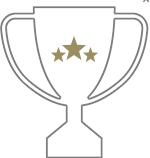 39 awards for quality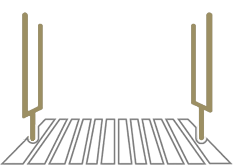 The area of the two facilities are equal to 13 football fields
2 cutting edge plants,
1 sorting facility,
36 kiln drying units,
5 production lines,
2 finishing lines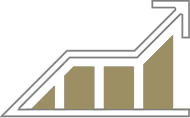 Some 500 products developed over the last five years
An outstanding brand
with an outstanding history!
Our story is also your story!
1983
Company acquired by Pierre Thabet on September 1
Manufacturing of unfinished boards continues
1984
March 3, facilities destroyed by a major fire
May 28, construction of the new building is complete
This incident provides the spark that gave rise to the company's philosophy of "Spirit" - the passion and dedication that drives our entire team
1985
Construction of the first dryers
1987
Construction of the first sorting table
1990
Start of prefinished floor manufacturing
Launch of the Mirage brand
First sales in western Canada
1992
Introduction of Mirage products to the US
1997
Construction of sorting facilities
ISO 9001 certification
1999
Launch of Mirage Engineered floors
2001-2002
Construction of second plant
Launch of Maestro Dealer program and Maestro Dealer display
2006
Launch of the Sweet Memories Collection and its variable staining process
2007
Launch of a third application technology: Mirage Lock
2010
Launch of the Alive Collection with lightly brushed surface
2011
Introduction of the 6-1/2" width
2013
Textured floor collection added: the Imagine Collection
Launch of the order online website for samples
2014
Launch of the order online website for maintenance and repair products
2015
Flair Collection added with the ultramatte finish
2016
Introduction of the 7-3/4" width 
2017
Introduction of the new boards lengths up to 82" in
2018
Introduction of an environmentally safe and unique process highlighting the color variations in the floors
2019
Brushed and Engraved Textures added in the Admiration Collection
2020
Launch of the DreamVille and Escape collections. LOCK technology: now wider and longer!
Back