News
---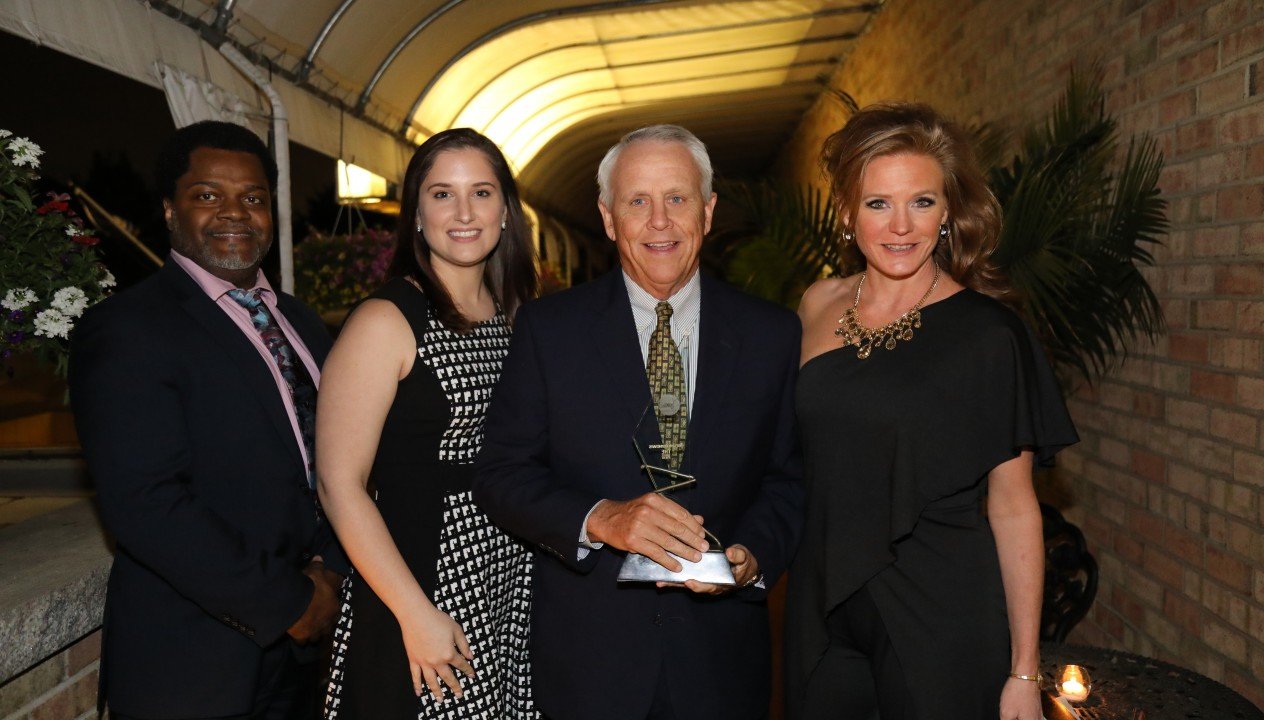 Mirage captures prestigious Award of Excellence for hardwood flooring manufacturers, according to Floor Covering News
St-Georges, Quebec — June 4, 2019 — Mirage, the hardwood flooring brand renowned for quality, has been named North America's top hardwood flooring manufacturer for the tenth time by Floor Covering News magazine.
This distinction is based on results of the annual "Award of Excellence" competition by Floor Covering News, a U.S. trade publication. Floor Covering News asked thousands of floor covering dealers throughout Canada and the U.S. to vote for the best hardwood flooring manufacturer through its website and magazine.
"We are honored to be recognized as the top company in the hardwood flooring category again this year! Having received 35 awards for quality and excellence over the last 20 years is a testament to the quality of the employees, suppliers and customers we have at Boa-Franc." said Brad Williams, Vice President of Sales & Marketing at BoaFranc, makers of the Mirage brand. "This goes to show that we keep our promise of continuously providing our sales network with consistent quality products and service. We are grateful to the many retailers who have been loyal to our brand for all these years and who helped us to once again earn this prestigious award," he added.

Dealers were asked to vote on the best hardwood flooring manufacturer based on the following criteria: design, service, value, performance, quality, sales force professionalism, management responsiveness, customer service, handling of claims, and ease of doing business. This award is the 35th industry distinction that Mirage has received. Boa-Franc, manufacturer of the Mirage brand has been named one of the Best Employers in Canada for 2016 and 2017 based on the results of the survey by Aon in Canada. The company was also the proud recipient of the highest distinctions that the Canadian and Quebec governments bestow on businesses and organizations that successfully apply best business practices. Added to that is the Gold Trophy Award at the 2013 and 2018 Canada Awards for Excellence and the Grand Prix of Quality Award (Quebec) in 2012 and 2017.
Photo : From left: Reginald Tucker, managing editor, FCNews, Lindsay Baillie, associate editor, FCNews, Chris Thompson, Mirage Floors, Michelle Swayze, Senior Marketing Manager, Informa.
–30–

About Mirage
Mirage prefinished hardwood floors, designed and manufactured by Boa-Franc in Saint-Georges, Quebec, are synonymous with superior quality, beauty, durability, guaranteed product consistency, added value, and lifelong good looks. Mirage epitomizes attention to detail and the desire to create a product in perfect harmony with its environment. For more than 35 years, Mirage has been committed to operating in an environmentally responsible manner in order to ensure sustainable development for current and future generations.

Anne-Marie Quirion
Marketing communications manager
Boa-Franc/Mirage
Tel.: 418 227-1182, ext. 2304
Anne-Marie.Quirion@boa-franc.com
Back to news list