News
---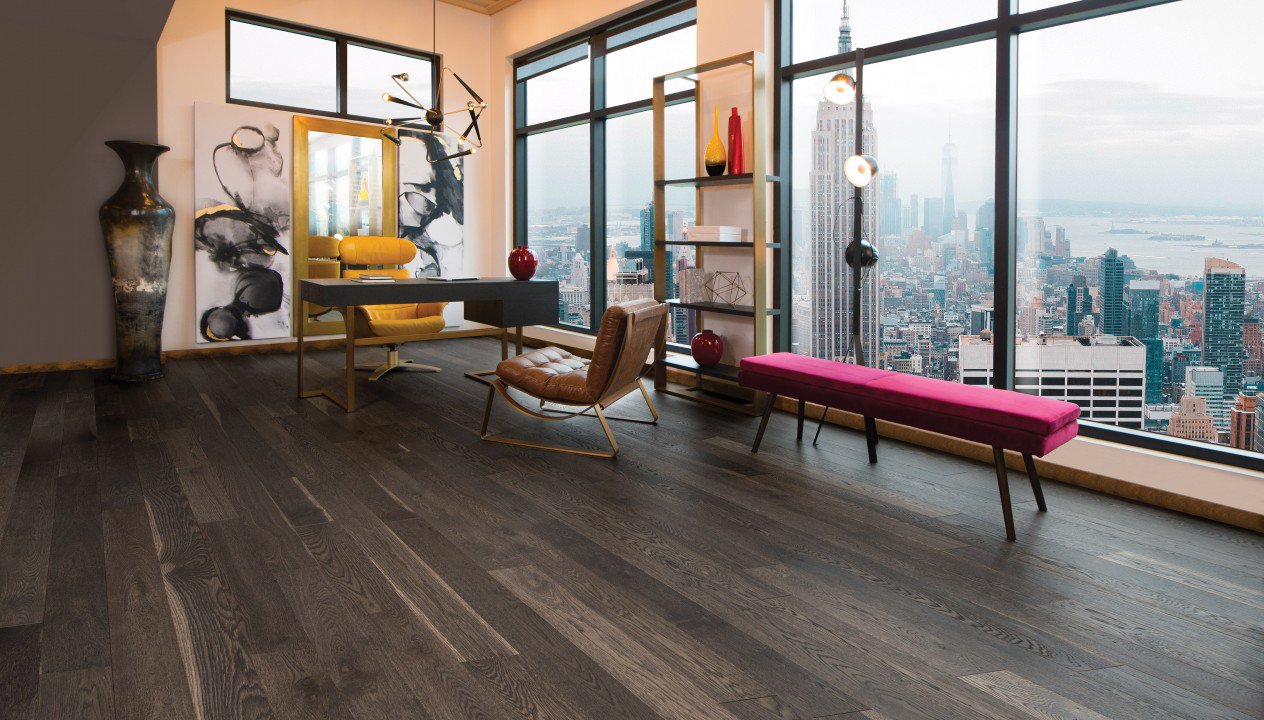 Lunar Eclipse, a new floor color inspired by nature in the Mirage Flair Collection
Saint-Georges, March 19, 2018 – Mirage, the hardwood flooring brand renowned for quality, announces Lunar Eclipse, a brand new color in its Flair Collection.
As rich as it is vibrant, Lunar Eclipse boasts a look that's anything but ordinary. With its shades of brown, black highlights, and warm touches of beige this versatile color will stand the test of time for decades without losing its original charm.
"Today's trends are about getting back to the source and reconnecting with nature, with matte floors that express the authenticity of wood at its best," says Brad Williams, VP of Sales and Marketing at Boa-Franc, makers of the Mirage brand. "Lunar Eclipse recalls this trend with a color that's here to stay. It's perfect for looks ranging from bold to traditional. Thanks to the DuraMatt™ finish and the superior quality that Mirage consumers have come to rely on, this new floor is the perfect addition to the Flair Collection."
The Flair Collection features hardwood flooring with all the natural characteristics of wood and oiled flooring without the maintenance hassles thanks to its matte and highly resistant DuraMatt™ finish.
The Lunar Eclipse stain is available in White Oak Character in Classic (4-1/4") or Engineered (5", 6-1/2", and 7-3/4") technologies with the DuraMatt™ finish.
–30–
About Mirage
Mirage prefinished hardwood floors, designed and manufactured by Boa-Franc in Saint-Georges, Quebec, are synonymous with superior quality, beauty, and durability and guarantee product consistency, added value, and lifelong good looks. Mirage epitomizes attention to detail and the desire to create a product in perfect harmony with its environment. For more than 35 years, Mirage has been committed to operating in an environmentally responsible manner in order to ensure sustainable development for current and future generations.
For more information on our products, contact:
Anne-Marie Quirion
Marketing communications manager
Boa-Franc/Mirage
Tel.: 418-227-1182, ext. 2304
Anne-Marie.Quirion@boa-franc.com
Back to news list