News
---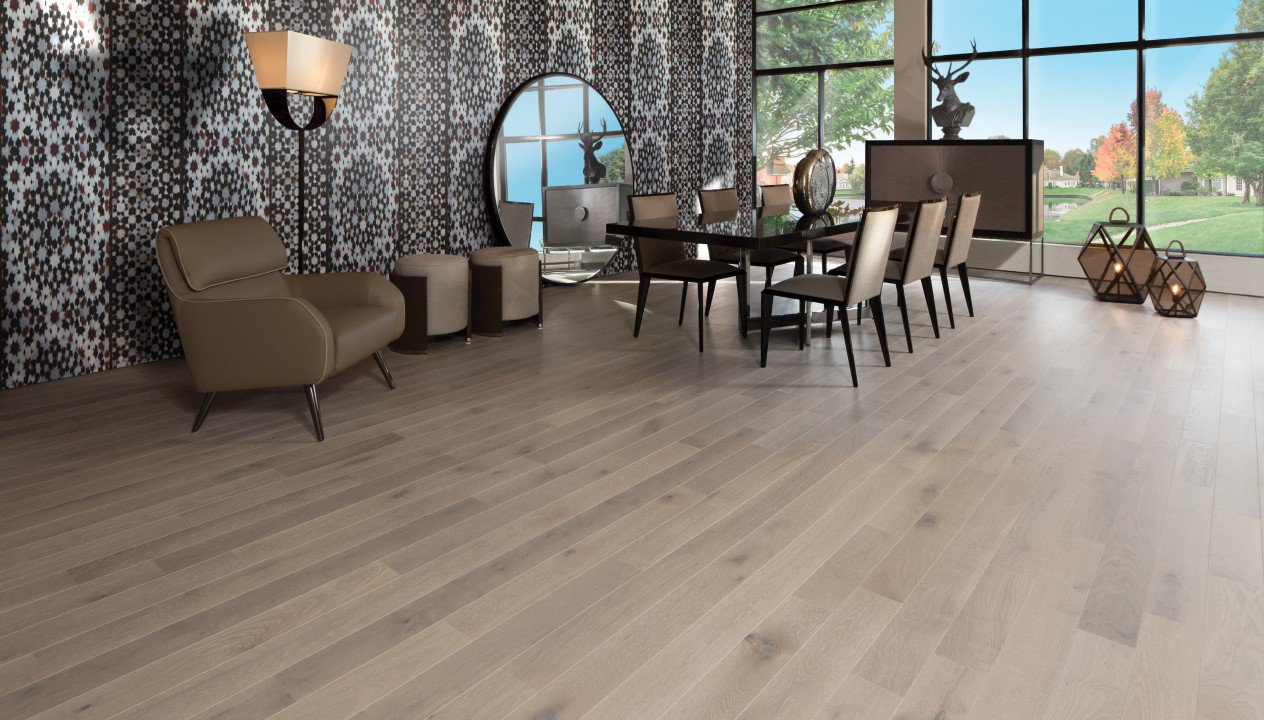 MIRAGE introduces four new colors to Sweet Memories Collection
Saint-Georges, March 19, 2018 – Mirage, the hardwood flooring brand renowned for quality, is proud to announce the addition of four new colors to its Sweet Memories Collection: Bubble Bath, Sand Castle, Hula Hoop, and Roller Coaster.
Bubble Bath, with its pearly tones, exudes a feeling of peace and tranquility perfect for minimalist décors.
Sand Castle is a sandy brown that looks like it was scooped straight from a desert dune. It's a fashionable addition that's sure to be embraced for its timeless, classic style.
Hula Hoop is a rich and natural beige. This new color, like the others in the same collection, recalls the authentic charm of old floors while adding a modern touch.
Roller Coaster is a gray shade flecked with woody brown highlights.
The Sweet Memories Collection recalls the authentic charm of old floors and stands out for its unique staining and brushing process—a Mirage exclusive.
"Pale colors and rustic modern looks are still trending strong in interior design this year. The four new colors launched by Mirage are surefire hits and make a beautiful addition to the already highly popular Sweet Memories Collection," says Brad Williams, VP of Sales and Marketing at Boa-Franc, makers of the Mirage brand.
The four new colors are available in White Oak Character in Classic (4-1/4") or Engineered (5", 6-1/2", and 7-3/4") technologies with the DuraMatt™ finish.
–30–

About Mirage
Mirage prefinished hardwood floors, designed and manufactured by Boa-Franc in Saint-Georges, Quebec, are synonymous with superior quality, beauty, and durability and guarantee product consistency, added value, and lifelong good looks. Mirage epitomizes attention to detail and the desire to create a product in perfect harmony with its environment. For more than 35 years, Mirage has been committed to operating in an environmentally responsible manner in order to ensure sustainable development for current and future generations.
For more information on our products, contact:
Anne-Marie Quirion
Marketing communications manager
Boa-Franc/Mirage
Tel.: 418-227-1182, ext. 2304
Anne-Marie.Quirion@boa-franc.com
Back to news list